Expand and strengthen your business at Golf Business Conference 2022
This Next-Level Learning & Networking was Designed for YOU!
Join hundreds of your owner and operator peers this January in Orlando, Florida for Golf Business Conference 2022: Monday, January 24 – Wednesday, January 26!
The Golf Business Conference is the industry's largest annual gathering of golf course owners and operators, and is hosted by the National Golf Course Owners Association. We're excited to announce that the Golf Business Conference is returning to its in-person format for 2022 in Orlando, Florida, again alongside the PGA Show. And this year, most GBC22 education will be held at the Rosen Centre Hotel (our host hotel).
Each year, this unparalleled event not only offers relevant and timely education delivered by expert speakers on the most critical areas of golf course operations, but provides a plethora of opportunities for networking and relationship building.
If you're responsible for the success of a golf business, you simply can't miss GBC22.
Spend three days with us, and then return to your golf business with new and stronger relationships, and tools and tangible plans for improving operations, enhancing marketing efforts, and increasing revenue. There's no better way to start a new year!
2022 PGA Show
Our strategic alliance with the PGA of America means you'll be in the middle of all the action for the 2022 PGA Show. PGA Professionals, buyers, general managers, owners, media and other industry leaders form a dynamic international community to network and test the newest products, programs and ideas to build business and passion for the game.
Yamaha Golf Car Renewal Members
If you're a current NGCOA member and renewed your Yamaha Golf Cars contract in 2021, you're eligible to attend GBC22 at no cost. Contact Sherea Malcolm, NGCOA's Events Manager, at smalcolm@ngcoa.org to redeem your FREE registration! 
Continuing Education Units
As in years past, GBC22 education sessions will be eligible for continuing education credits from the PGA of America, as well as the Ladies Professional Golf Association (LPGA), the Club Management Association of America (CMAA), and the Golf Course Superintendents Association of America (GCSAA).
Expand your knowledge, streamline your operations, build meaningful connections — all to strengthen and grow your golf course business at Golf Business Conference 2022.
Golf Business Conference 2022 starts in
Still need accommodations for GBC22?
Contact Connections Housing directly at 702-675-6579 (Monday-Friday, 6am-3pm PST). Don't wait as hotels are filling quickly.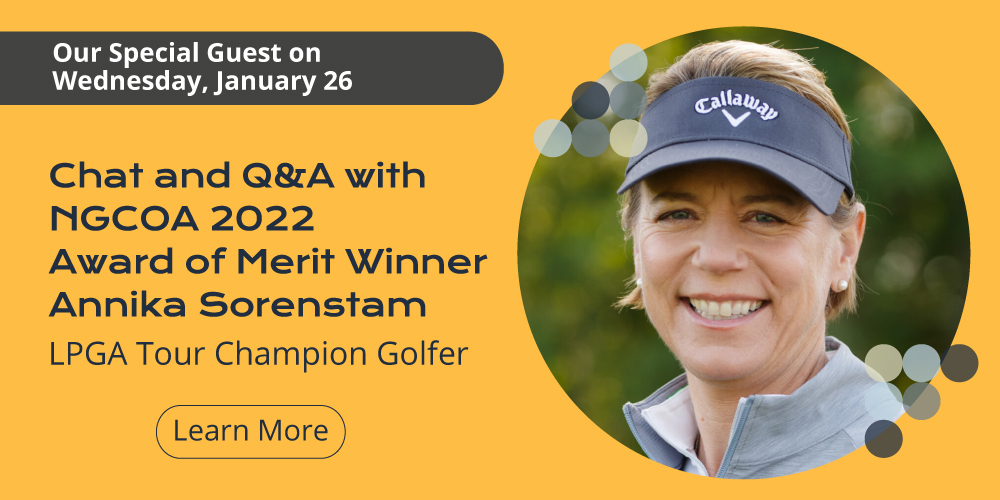 Who should attend #GBC22?
Golf Course Owners, Operators and Managers
Golf Resort Owners and Managers
Buyers for Golf Facilities and Courses
Golf and Pro Shop Owners and Managers
Golf Tournament Directors and Organizers
PGA Professionals and others who are interested in becoming an owner or operator
Anyone else who is responsible for the success of a golf course business